Market Insight Editorial & Advice to Tenants: 2Q2012
How many alternative spaces are available to you to suit your requirement? Isn't this part of the core litmus test of how soft or tight the market really is?
See our chart below where we track the changes for all size ranges of tenants in these reports every quarter. If you want real-time data, please call me.
If you're in search of intelligent life in the brokerage community, please enjoy this Editorial with my compliments. For more historical perspective, feel free to peruse the last 15 years of my pearls of wisdom.
Dan Mihalovich
President, Mihalovich Partners
Founder, The Space Place®
Our Clients' Renewals Intelligently Planned!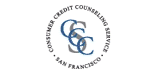 Many thanks and congratulations to our client, Consumer Credit Counseling Service of San Francisco (CCCS), on their lease renewal at 595 Market Street. In preparation for the potential renewal, we performed a Bay Area-wide search for the most compelling economic package and ultimately negotiated a highly favorable renewal with Tishman Speyer to remain at 595 Market. CCCS is a non-profit service and a member of the National Foundation for Credit Counseling, which has been providing money management information and assistance since 1969.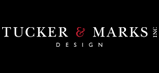 And to our client, Tucker & Marks Design, congrats on their lease renewal at 58 Maiden Lane. Tucker & Marks has been custom designing high-end interiors for 25 years, creating personalized living environments that their clients are proud to call home! The firm has been strategically located in this high-ceiling, creative environment on Maiden Lane for many years…and we wish them continued success!
52.2 Million Square Feet STILL On the Market
The Bay Area supply of space declined 2% from 53 million square feet in Q1 to 52.2 million in Q2. Silicon Valley was the significant standout for leasing activity overall.
Currently available office space has remained on the market for 2 years or longer! Recall that our markets crashed under the weight of less supply during the Dot Bomb when only 42 million square feet were available for lease.
Q2, 2012 in the San Francisco Bay Area wrapped up as follows:
Negative Absorption Surfaced Again in Q2
Could this be a sign of weakness in this overbought marketplace? We think so. Negative absorption reared its head in the following places, along with indications of continued weakening:
San Francisco: 37,000 square feet negative net absorption of sublease space. Q2 reported the lowest number of transactions in seven quarters. Sublease vacancies are up for four consecutive quarters.
San Mateo County: 187,000 square feet negative net absorption of direct space—four straight quarters of declining demand.
Contra Costa/Alameda County: 15,000 square feet of negative net absorption of sublease space—four straight quarters of declining demand..
Asking Rates Will Rise No Matter What. What's a Tenant to Do?!
It's basic human nature, so we can't entirely blame the landlord community when tenants come roaring in looking for office space and then roll over and essentially play dead at the negotiating table. Building owners will naturally come to expect that the next prospective victim will succumb to the same behavior.
Tenants, you should know that the brokerage community notices when you and your broker burn the bridge behind you. We've already reached rent levels that 90+% of the community cannot afford, since these are the "traditional" non-VC/non-private-equity-funded stalwarts of the tenant base.
What should tenants do, then, if faced with renewals or relocations during this frustrating and frankly potentially debilitating period of lopsidedness in the marketplace? I answered this question during the Dot Com and several times subsequently, in these Editorials, so I'm on record…
In tight times, such as these, stop leasing space. Or try to. That means avoid any new long-term commitments, unless your crystal ball reads the fundamentals of the economy dramatically differently from mine.
If you must enter the marketplace, especially with a large footprint, look to:

Relocate at least part of your requirement to the East Bay at HUGE discounts to San Francisco or Silicon Valley.
Split the requirement between Bay/View space and non-view, or simply go all non-view.
Pay to let technology and working remotely work for you. Put people to work on the road, network to out-of-state personnel or build out home offices for long-term/equity employees.
Consider moving out of state. The bloom will eventually fall from the rose that has become tech-central in this area. If you lock in unsustainable rental rates now, your competition is far more likely to dust you with significantly lower overhead.
Sign short-term deals at discounted rates, if possible. Even this is tough to accomplish with subleases in the $35-$50/sf/year range. Outside of Silicon Valley, we can already see softness in the sublease market. Short-term subleases should be half those rates!

Old, old adage of mine: Commit less than 8-9% of gross revenues to rent—throughout the entire term of your new lease. If you, tenants, can afford to do that and still pay $50/sf/year in rent, I'll be pleasantly surprised. You must be in a very high-margin business!
Wait out the market, if you can. There's a huge penalty for doing deals right now. That's the message of the market. Listen up.
If You're Not Tech, Please Leave the City
The markets talk to you, with signals of premiums and discounts:
Subleases are usually cheaper than direct leases.
The burbs are usually cheaper than our core downtown areas.
Some territory gets super hot, while outlying areas beg for your business.
The employee base talks similarly. Where are the highest quality people for the biggest bang for your buck?
All told, how can non-tech-tenants compete for office space if the deck is stacked? Perhaps our entire base of service-providing companies should look for venture-backing!
As a purely economic exercise, how will you afford to stay in San Francisco?
As the market speaks, you'll vote with your feet.
The message from the landlord community and their brokers (in spite of everything we read and hear in the news) is to keep pushing rates up and up. You'll notice holes in the ground as building owners prospecting for platinum rental rates have committed to producing more inventory.
It may come just in time—with asking rates well into the $60s/sf/year—to finally release the air in this ominous bubble.
Scandals, Spirals and Market Tops
Kudos all around to the seemingly Teflon-coated American consumer, still able to keep the economy afloat in the face of it all. Fortunately for some, our San Francisco hamlet (and a few other areas on the left and right coasts), thus far, remains impervious to Wall Street scandals, the cost of war, the cost of gridlock in DC, and the spreading of financial cancer from Europe. Lest we forget that the rating agencies, so central a cause of the '08 crash, now hold the rating cards for sovereign performances. What a mess.
"The markets climb a wall of worry," so they say in Wall Street vernacular. But will Wall Street or the banks survive the billions in fines? Will they survive their conflicts of interest and their clients who've suffered under their watch?
The credit default and CDO marketplaces are no more transparent today than in '07/'08. These are still darkly traded, trillion dollar, unregulated markets…with armies of lobbyists doing their best to protect against change. And now, Liborgate.
Could Lehman rise again, having emerged from bankruptcy in March? Shortly thereafter, according to Bloomberg, Lehman made its first payment to creditors of $22.5 billion. They plan to repay $53 billion against $300 billion in claims. With 400 people operating in New York, Lehman is still quite a machine. Oh, Lehman also has $7.7 billion in real estate holdings. They picked the perfect market to sell into.
Top Five Leasing Transactions by County for 2Q 2012
San Francisco
1
AirBnB
(888 Brannan St)
170,000 sq. ft.
2
Yelp!
(138-140 New Montgomery St)
98,400 sq. ft.
3
Amazon.com
(188 Spear St)
83,154 sq. ft.
4
Salesforce.com
(600 Townsend St)
82,852 sq. ft.
5
Yammer
(1301-1355 Market St)
78,792 sq. ft.
San Mateo County
1
Success Factors
(1 Tower Pl)
87,067 sq. ft.
2
LiveOps
(555 Twin Dolphin Dr)
35,006 sq. ft.
3
Sonitus Medical
(1900 Alameda De Las Pulgas)
30,000 sq. ft.
4
icix
(1 Tower Pl)
28,445 sq. ft.
5
Imperva
(3400 Bridge Pky)
25,560 sq. ft.
Santa Clara County
1
Infoblox
(3111 Coronado Dr)
126,594 sq. ft.
2
Apple
(580 N Mary Ave)
125,000 sq. ft.
3
Skyera
(1704 Automation Pky)
81,778 sq. ft.
4
LinkedIn
(599 N Mathilda Ave)
75,000 sq. ft.
5
Nuance Communications
(899 W Evelyn Ave)
70,232 sq. ft.
Contra Costa &
Alameda Counties
1
John Muir Health
(1450 Treat Blvd)
144,000 sq. ft.
2
UC Berkeley
(1608 4th St)
93,000 sq. ft.
3
Adept Technology
(5960 Inglewood Dr)
23,305 sq. ft.
4
California HomePro
(2411 Stanwell Dr)
21,440 sq. ft.
5
Phoratec
(5000 Franklin Dr)
17,437 sq. ft.
Vacancy Rates: Are Your Options Fading?
Tenants should watch carefully to detect how and to what extent your field of options changes. Which size blocks of space are getting leased?
Discussing vacancy and absorption rates can be confusing to some. What language makes sense to tenants? Tenants ask, "Tell me about my specific options. How many choices do I have?"
Are your options fading as a result of leasing activity? Review the chart, below, and let's discuss.
Blocks of Space Available (sq.ft.)
San Francisco County
San Mateo County
Santa Clara County
East Bay Counties
Total Change in # of Blocks Available
Q2'12
Q1'12
Q2'12
Q1'12
Q2'12
Q1'12
Q2'12
Q1'12
Q2'12
Q1'12
5,000-9,999
306
307
122
125
267
274
410
420
1105
1126
0
▼ 2%
▼ 3%
▼ 2%
▼ 2%
10,000-19,999
209
199
73
72
146
141
170
165
598
577
▲ 5%
▲ 1%
▲ 4%
▲ 3%
▲ 4%
20,000-29,999
64
63
27
26
48
45
74
74
213
208
▲ 2%
▲ 4%
▲ 7%
0
▲ 2%
30,000-39,999
27
23
17
16
12
17
17
21
73
77
▲ 17%
▲ 6%
▼ 29%
▼ 19%
▼ 5%
40,000-49,999
17
17
6
4
14
17
18
16
55
54
0
▲ 50%
▼ 18%
▲ 13%
▲ 2%
50,000-59,999
12
8
9
8
37
0
0
0
0
0
You can request a free space survey, containing all direct and sublease space meeting your specific requirements. We can also provide building photographs, floor plans, leasing histories and more. You'll receive your survey within one business day. To discuss your space needs in person, call 415-434-2820 or email dan@TheSpacePlace.net.
Take Me Straight to the Numbers: San Francisco Bay Area Rental Rates. Supply / Demand.
Review the latest Market Trends in detail.
Who Has the Most Incentive to Drive Up Rental Rates In San Francisco?
When we approach a prospective new tenant client, we tell them that we NEVER represent landlords, always avoiding this conflict of interest. So, which of our competitors—leasing firms—do the most landlord representation? Who's marketing the most space in San Francisco?
Below we've surveyed the entire 113 million square foot inventory of San Francisco, and illustrated the Top 25 companies listing the most space on the market. Of the top 7 companies, all are office leasing brokerage firms, controlling 65% of the City's vacancy!
These brokerage firms are beholden to 400 local landlords, paid to drive up rental rates and drive down concessions for tenants.
Since their allegiance is committed to so many landlords, how can they possibly represent YOUR interests—the tenant's interests—objectively and aggressively?
The top brokerage companies on the list control more of the City's vacancy than Tishman Speyer, Shorenstein, Boston Properties and Hines. Surprised, are you not?
% Market Share
Square Feet
# of Landlords/ Buildings

The % in the chart below refers to the percentage of vacant space under exclusive listing by each company. The accompanying figure is the actual square footage available for lease. We have also noted the number of landlords / buildings represented by each entity.

* Denotes listing brokers. All other companies listed are landlords/developers.

1
*The CAC Group
12.3%
2,433,975
74
2
*Colliers International
12.0%
2,379,974
92
3
*Cornish & Carey Commercial Newmark Knight Frank
10.6%
2,104,791
47
4
*Cushman & Wakefield, Inc.
8.8%
1,744,558
61
5
*Jones Lang LaSalle
7.8%
1,540,292
44
6
*Kidder Mathews
5.3%
1,047,922
42
7
*CBRE
4.4%
875,962
23
8
Tishman Speyer
4.3%
847,240
5
9
Shorenstein Properties, LLC
3.6%
714,021
7
10
*Avison Young
2.3%
463,635
6
11
Hines
1.6%
307,049
6
12
Beacon Capital Partners, LLC
1.6%
307,000
1
13
*Cassidy Turley
1.4%
286,526
25
14
Flynn Holdings
1.4%
281,106
2
15
Alexandria Real Estate Equities, Inc.
1.1%
215,370
16
Boston Properties Limited Partnership
0.9%
187,992
4
17
*TRI Commercial / CORFAC International
0.9%
170,748
46
18
Wilson Meany
0.8%
158,800
3
19
The Presidio Trust
0.7%
135,159
38
20
*Colton Commercial & Partners
0.6%
120,974
19
21
*Starboard TCN Worldwide Real Estate
0.5%
106,252
35
22
*Terranomics Retail Services
0.5%
101,883
23
Hudson Advisors
0.4%
82,134
24
*Studley
0.4%
74,490
25
*Sansome Street Advisors
0.3%
68,095
9
Total
19,789,791