REAL ESTATE NEWS & EDITORIAL
Fall 2017
From Dan Mihalovich, Founder & CEO of The Space Place®
If you're in search of intelligent life in the brokerage community... please enjoy this Editorial with my compliments.
In this Issue:
The last 10 years of our pearls of wisdom:
The Space Place ®
505 Montgomery Street, Suite 1100
San Francisco, CA 94111
License # 01376000
Office: 415-434-2820
Cell: 415-999-9244
Email: dan@TheSpacePlace.net
Web: www.TheSpacePlace.net
Twitter: @MihalovichCRE

Thank You to Our Clients & Friends
We believe that representing tenants – and only tenants – is a noble cause, our specialty for over thirty years. We greatly appreciate our clients' confidence and kind words about us, our level of advocacy and enthusiasm to negotiate aggressively... and mind the details while guiding the leasing process. Here's to a spectacularly successful 2017.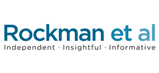 Croatia/Slovenia ("Research"!):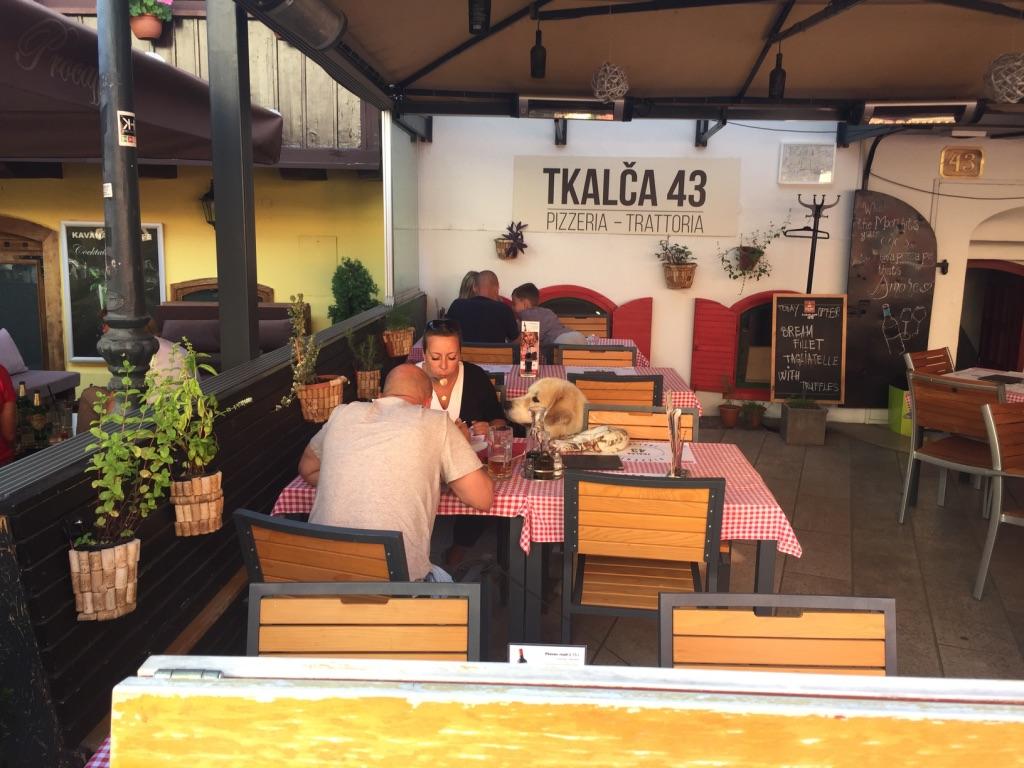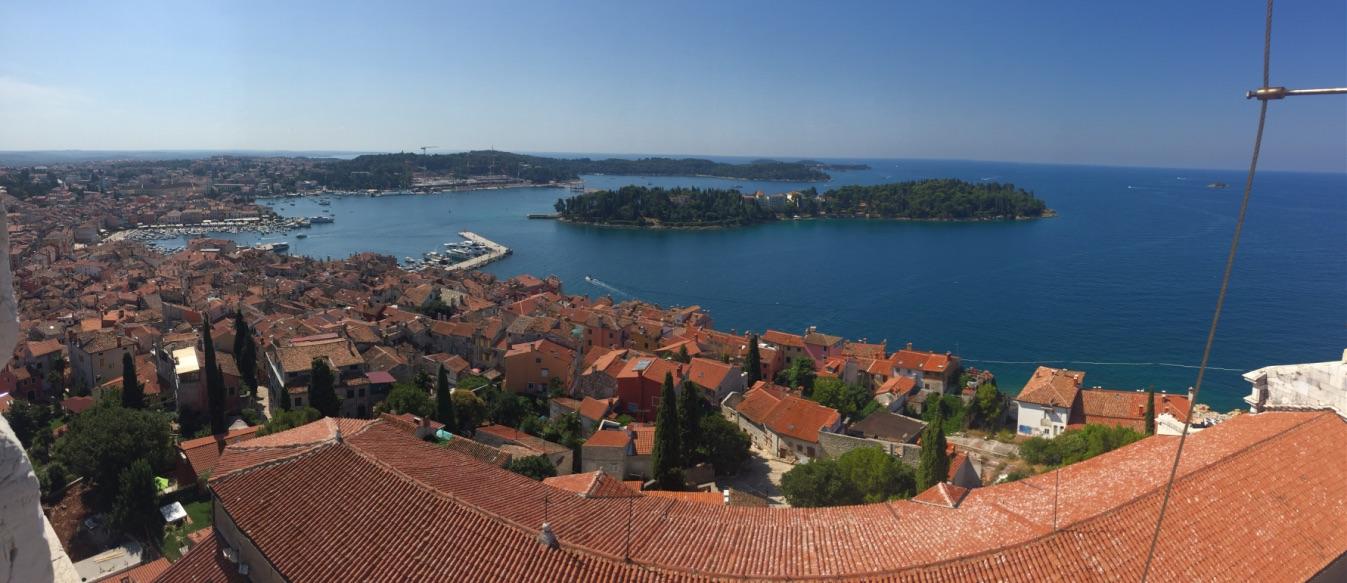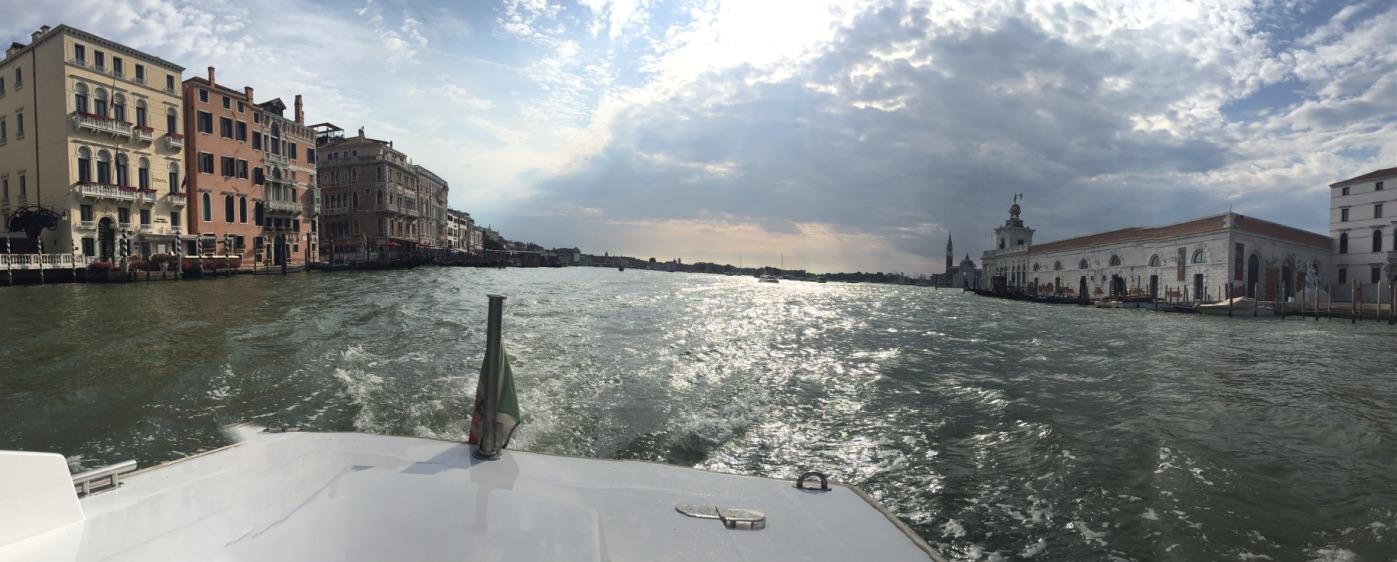 Stats Don't Lie: Bloom is Off the Rose
The Registry just published an article about the SF Bay Area office market — in which our opinion is highlighted. "The statistics don't lie — the bloom is off the rose," expressed Mihalovich. "We've had four consecutive quarters of declining absorption of space. There's 15 million square feet of space on the market in San Francisco with more coming online daily. The markets are still priced as though there's no tomorrow. The positive impression of the market is because of brokerage companies catering to the landlord community."
San Francisco, aka Camelot
14.1 M square feet available (direct + sublease).
12% total inventory is available
7M sf under construction (will add 5% to total inventory).
Market size 116M sf
Total Net Absorption, Q2: NET ABSORPTION: <150,000> sf. (5th quarter of decline for landlords' space)
San Mateo County
6.8 M square feet available (direct + sublease).
13% total available
2.7M sf under construction (will add 5% to total inventory).
Market size 51M sf
Total Net Absorption, Q2: 65,000 sf (lowest in 9 quarters).
Alameda/Contra Costa Counties:
12.1M square feet available (direct + sublease)
11% total available
1.1M sf under construction (will add <1% to total inventory). Up from .7M.
Market size 111M sf
Total Net Absorption, Q2: <630,000> sf. Total DIRECT Net Absorption: <640,000> sf. (Lowest demand in 8 years)
After reading through this Market Editorial, please see our collection of educational articles we've written to our tenant community.
VC-Backed Tenants, Tons of Cash, Rolling...Rolling...Gone!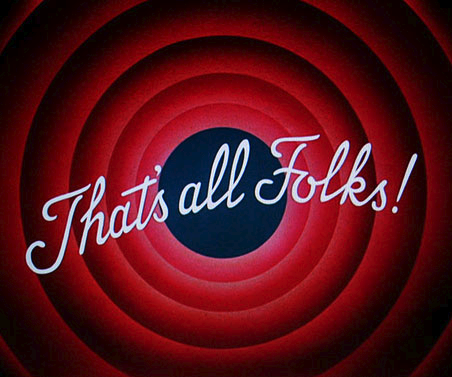 Dear Office-Tenant Community: Technology companies -- clearly the driving demand factor in office markets around the country -- get their lifeblood from venture capital. So, where are we in the VC cycle NOW? If the flow of VC slows, crawls or evaporates, will the office markets collapse --- and if such a scenario is likely in the foreseeable future, when might this occur? We asked for an update (from last quarter) from a local brainbox – a venture capitalist whose tenured company has more than $1B invested in public and private tech. We agreed not to disclose the VC's name, but here's a direct quote:
"Equity markets had a strong 2Q, with the S&P 500 returning 2.5%. Importantly, the equal weighted S&P 500 (as opposed to the regular market cap weighted index) returned 2%. This signals that, despite strong performance from large companies such as AMZN, FB, MSFT, and GOOGL, market returns are still being driven by a wide number of companies.
The macroeconomic environment remains steady. Jobless claims are still declining year-over-year, real retail sales are growing within their recovery range, unemployment (and importantly, the year-over-year trend of the unemployment rate) are very healthy, and cyclical momentum indicators (ISM Manufacturing and New Orders Indexes) are at strong levels.
As it is relevant to our broader discussion here on the Bay Area office leasing environment, I would also note that venture capital funding was up sharply in 2Q from 1Q levels. 2Q US venture funding was $21.78B, +36% sequentially and now only down 5% year-over-year after declining mid-teens to high twenties over the past few quarters (Source: Pitchbook). $21.78B is a massive number, the second biggest in going back to at least 2006. This indicates that venture backed companies are well funded, and as such able to pay their leases and continue taking down space!
Navigating the uncertain waters ahead of Fed balance sheet reduction paired with rate hikes is a bit worrisome, though. We have limited historical precedent for this, and a high correspondence of said limited history with recessions. The Fed will need to balance between doing too much too soon and doing too little, allowing inflation to pick up too much and then likely over-correcting. Certainly possible, but historically challenging.
The confusing mix of macroeconomic stability paired with geopolitical instability and precarious monetary waters leads my overall view to remain consistent with my last post—comfortable in the near term but more cautiously inclined over a longer time period. I will become more bearish in the near term if/when the indicators in the second paragraph look more negative, or if it becomes more clear that the Fed could get too aggressive."
Software Disintermediating Brokers?! Not so fast...
By Luke Shaw, Associate, Mihalovich Partners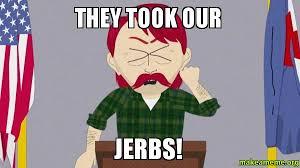 In these times of rapid technological advancement, fears of robot overlords abound. Ok, ok... less hyperbolic. Software is replacing inefficient/unproductive labor; the professional services industry is not immune, and real estate industry folks are scared. With Zillow's acquisition of Dotloop in 2015, their launch of Instant Offers, and Redfin's flat brokerage-fee announcement, sweat is forming on the brows of many real estate pros. Will residential brokers go the way of the travel agent? What about commercial brokerage? Our industry is notoriously slow to adopt new technology, and trends about a decade behind our residential cousin. Are we as likely to be disintermediated as they are? Is this a good thing for the marketplace? Is this a good thing for consumers of our advocacy services? My thesis: efficiency, transparency, access = good; bypassing brokers=asking for trouble.
We can already see signs that the side-stepping of brokers in commercial real estate (CRE) is a real possibility. Many of the largest disturbers of the CRE status-quo are outwardly friendly towards the brokerage community. WeWork, Regus, Liquidspace, Breather, etc. all make an effort to entice brokers to refer their clients to a shared workspace. A co-working space can be the best solution for a tenant with serious time constraints and massive fluctuations in headcount. Catering to an under-serviced sector of the market; this is good capitalism…Unfortunately (or fortunately, depending on who's reading), a few of these players are positioning themselves to disintermediate brokers, whether they are willing to admit it or not. I'm arguing that this is a bad thing for most tenants. Hear me out!
Let us begin where the rubber meets the road in an office leasing transaction; with documentation, and the negotiation of business terms. What habitants of WeWork, Regus, LiquidSpace etc., are faced with is something akin to a license agreement. These documents appear to be etched in stone. Liquidspace champions "Flexible Terms," on its site, but follows that header with the reassurance that their technology will "Remove the burdens of lease negotiations." What a nice thought…You don't actually want to negotiate the rate or terms of your lease do you? If you are a 30-person business buying a license from one of these organizations, you could be looking at a >$1 million bill each year…Is that worth a bit of back- and-forth? On one office leasing transaction management platform, griddig, Teams can fully execute a Letter of Intent for an office lease. There are ~30 possible items to be negotiated on their LOI tool…Forget the actual lease/sublease document, 30 potential business terms to be discussed prior to bringing in legal counsel! Without the expertise of a broker, how would a tenant know which buttons to push? Which items to address, and what to ask for? Which are financially significant, and relevant to the tenant's business plans? Having an experienced broker will give you the advantage of being able to read between the lines, and anticipate problems before it's too late and you've signed on the dotted line.
We can assume that some leverage will remain on the side of tenants, regardless of how much technology changes the tenant/landlord relationship. The basic market forces will always be at play. But here is an important question to consider; who is controlling the information upon which business owners will make their leasing decisions? Zillow is notoriously inaccurate, CompStak, Loopnet, and other free sites in the commercial real estate vertical have equally unreliable data. Furthermore, who benefits the most from the restriction of information to the public, besides the multiple listing services/CoStar? You guessed it, landlords! With less information, and less context, you will be less likely to make an aggressive offer, and not have the supporting evidence to push for a better deal. Let's pose another important question; who are the greatest investors in the aforementioned space-sharing companies? Right again! The institutional owners of real estate, developers, and multi-national landlord brokerage shops... To spell this out, the people who want office rents through the roof are funding the office-space-as-a-service effort, and would control most of the relevant data in this scenario.
Tenant-representation brokers are a necessary balancing force in the marketplace. Tenants need someone to do the leg-work of combing the entire market for alternatives, leading the team (architect, general contractor, real estate counsel, furniture vendor, etc.), creating a bit of competition amongst lessors for your tenancy, bringing down the anxiety levels, and anticipating problems before they happen. Business owners don't have the time nor the expertise to manage the process themselves. Every business has unique challenges, priorities, and financial objectives. One size does not fit all in an office lease, so the cookie-cutter solutions provided by co-working giants will not disintermediate us all. I, for one, welcome our robot overlords…
Our Clients Love Using griddig – CRE's First Live Marketplace for Office Leasing Deal-Making
It's the fastest, most collaborative, fool-proof way to speed through deal-making and get it right the first time. No surprises. No mistakes. The shortest distance to decisions and closed deals.
Try it FREE. griddig improves the entire industry's performance -- join Landlords, Tenants, Brokers and Service Providers in the LIVE MARKETPLACE and start your next deal today. Sneak peek below...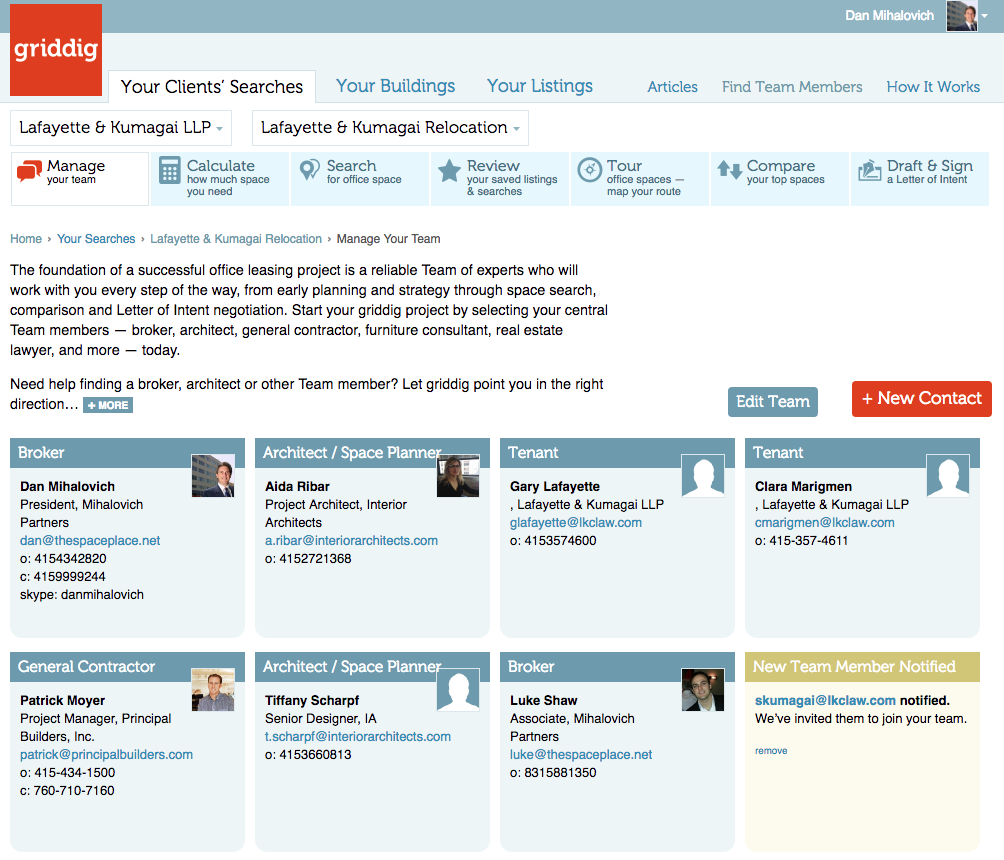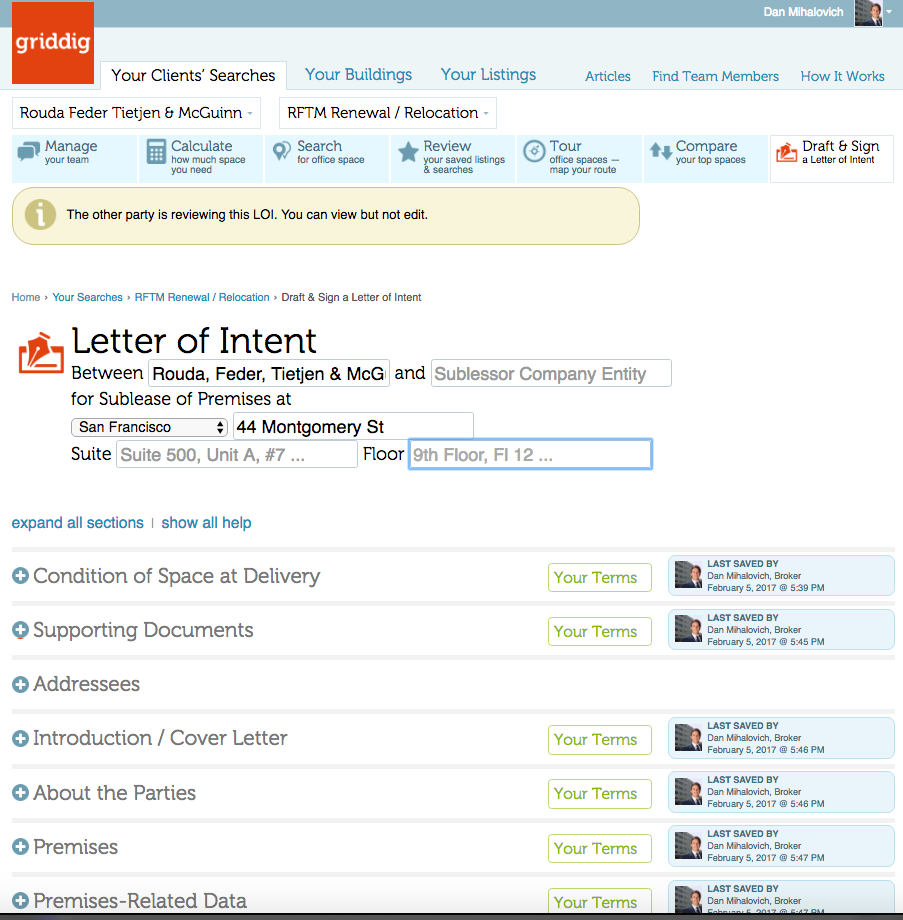 2Q 2017 Top Leasing Transactions
SAN FRANCISCO
Tenant
Address
Sq Ft
Salesforce
415 Mission
149,000
JP Morgan Chase
560 Mission
109,000
Affirm
650 California
86,000
GluMobile
875 Howard
57,000
WeWork
655 Montgomery
52,000


SAN MATEO COUNTY
Tenant
Address
Sq Ft
Achaogen
1 Tower Plaza, SSF
33,000
Perfect World Entertainment
100 Redwood Shores, Redwood City
30,000
Aryaka Networks
1800 Gateway
26,000
-
221 S El Camino
24,000
-
900 Chesapeake
23,000


EAST BAY COUNTIES (Alameda/Contra Costa)
Tenant
Address
Sq Ft
Zymergen
1650 -65th St, Emeryville
125,000
WeWork
1111 Broadway, Oakland
81,000
Zymergen
6475 Christie, Emeryville
68,000
Exelixis
1851 Harbor Bay Parkway, Alameda
57,000
Philips
4430 Rosewood, Hacienda Bus. Park
46,000
If Your Lease Will Expire Within The Next Three Years...
or if there is another compelling reason to discuss your firm's office leasing situation, please call us. For qualified tenants, we offer the following pre-contract services:
Free preliminary office lease and operating expense review;
Free consultation to discuss project management, Team formation and project schedule;
Market surveys and our specific tenant-driven leasing recommendations; and
Assistance in selection and coordination of all Team members throughout planning and negotiation phases.
Vacancy Rates: Are Your Options Fading?
Tenants should watch carefully to detect how and to what extent your field of options changes. Which size blocks of space are getting leased? Discussing vacancy and absorption rates can be confusing to some. What language makes sense to tenants? Tenants ask, "Tell me about my specific options. How many choices do I have?" Are your options fading, as a result of leasing activity? Review the chart, below, and let's discuss.
HOW MANY BLOCKS OF SPACE ARE AVAILABLE FOR YOU?
San Francisco County
San Mateo County
East Bay Counties
Q1'17
Q2'17
5,000–9,999 sq. ft.
298
317
Call us for more info
▲ 6%
10,000–19,999
185
163
▼ 13%
20,000–29,999
42
51
▲ 21%
30,000–39,999
28
28
0%
40,000–49,999
10
10
0%
50,000+
39
37
▼ 5%
You can request a free space survey, containing all direct and sublease space meeting your specific requirements. We can also provide building photographs, floor plans, leasing histories and more. To discuss your space needs in person, call 415-999-9244 or email dan@TheSpacePlace.net.
Five Brokerage Firms / 9M SqFt of Space / 440 Buildings Listed: How Do You Spell "Conflict of Interest"?
When we approach a prospective new tenant client, we tell them that we NEVER represent landlords, always avoiding this conflict of interest. So, which of our competitors—leasing firms—do the most landlord representation? Who's marketing 78% of the space in San Francisco?
The top companies controlling the most space available are NOT landlords... Rather, they are office leasing brokerage firms acting with the landlord's interest in mind. They are:
CBRE
JLL
Cushman & Wakefield
Colliers
Newmark, Cornish & Carey

These brokerage firms control over 78% of all listings and are beholden to more than 440 local landlords, paid to drive up rental rates and drive down concessions for tenants.
Since their allegiance is committed to so many landlords, how can they possibly represent YOUR interests—the tenant's interests—objectively and aggressively?