Market Insight Editorial & Advice to Tenants: 2Q2004
In this Issue:
Editorial from Dan Mihalovich, Principal of Mihalovich Partners and Founder of The Space Place®
Editorial from Dan Mihalovich, Principal of Mihalovich Partners and Founder of The Space Place®
Tenants: Get it Straight
Mihalovich Partners represents tenants, only. Our core business is driven toward educating and objectively and aggressively representing TENANTS, only. If you are looking for biased market information serving the LANDLORD community, please see one of Cushman & Wakefield; CAC Group; Colliers; or CB Richard Ellis—whom collectively represent over 38% of the 18 million square feet of space currently on the market. Those four firms have pledged their allegiance to over 200 local landlords. Here's a direct quote from one of their market research reports: "…the good news is that rental rates are falling at a much slower pace than in the recent past." This could only be "good news" for their landlord-clients!
Strange as it may seem, bearing in mind their conflicts of interest, we compete with them every day for YOUR business—for the opportunity to represent you, the tenant, in leasing negotiations. C&W, CAC, Colliers and CB control more space than the largest landlords in San Francisco. Our business and approach is diametrically opposed to that of brokers who represent landlords. Are you, the tenant, looking for advice and counsel? You can count on straight talk from us. Advice for tenants, pure and simple. Serving the tenant community in San Francisco for 22 years.
Recent Deals, Thrilled Clients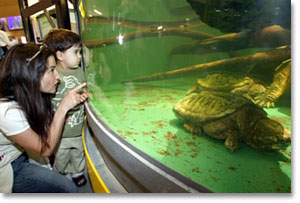 The Aquarium at 875 Howard Street
Just a reminder: Mihalovich Partners closed San Francisco's largest tenant lease in 2003, representing the California Academy of Sciences [www.calacademy.org] in a 204,000 square foot transaction at 875 Howard Street, between 4th and 5th Streets. The Aquarium, now open to the public, houses 5,000 live animals, including penguins, fishes, snakes and frogs from Steinhart Aquarium. To our clients and prospective clients, we would be pleased to provide you with complimentary entrance tickets, if you call us to confirm that you will visit the museum.
Mihalovich Partners is also pleased to announce that we have negotiated and completed the following San Francisco office lease transactions, representing these tenants during Q2, 2004: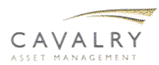 Cavalry Asset Management
One California Street, 30th and 31st Floors—32,802 square feet
Cavalry Asset Management is a privately held, technology focused investment firm. Based in San Francisco, the firm manages investments in both publicly traded and private companies.

Pond North LLP
505 Montgomery Street, 13th Floor—15,104 square feet
Pond North LLP, a California based litigation law firm, serves clients through its Toxic and Mass Tort Practice Group. The firm provides defense to Fortune 100-500 Corporations in the areas of products liability and toxic torts. Pond North, currently located at 450 Sansome Street, will relocate to the 13th floor of 505 Montgomery Street around August 1st. The partners are Frank D. Pond and Christine M. North.

Brand + Allen Architects
601 California Street, 12th Floor— 8,892 square feet
Brand + Allen Architects [www.brandallen.com] is an award winning architectural firm, providing complete design services in architecture, planning retail design and interiors. The firm was established in 1965 with its Houston headquarters, and in 1987 opened its San Francisco office in Ghirardelli Square. Brand + Allen leased the majority of the 12th floor, and plans to relocate to 601 California in October, once their new improvements have been completed.
Feet Do the Talking
Real estate pun intended; I'll get to that in a moment. In every election year, emphasis is on getting out the vote, so please feel free to avail yourself of your Constitutional rights [pdf]. There are many unregistered and unmotivated voters. Feet do the talking; let's be active about shaping our future—whichever way you choose.
People vote with their feet, and so do tenants and landlords. Activity in San Francisco has been VERY interesting. In this Q2, 2004 research, we report all the gory statistics documenting rental rates; demand for space (absorption); and space availabilities (vacancies) in the San Francisco Bay Area. After a three-year dry spell of office-building-sales, the dam has sprung loose, and you'll be amazed to see who's selling.
Running From the Market (The City is For Sale)
The volume of highrise property now listed for sale on the market is not unprecedented in our local history, but the timing and source of sales is quite ironic and revealing. These pending sales follow a pummeling of rental rates during the past three years—at a rate of decline never experienced since the spike in rates in 1981. Bulls in the market (those trying to forecast the proverbial "recovery"), have suggested that highrise properties are held by the strongest of hands, Teflon-protected to outlast the downturn. But it is those very landlords now selling into this weak market. Shorenstein. Hines. Myers. Cousins. CalPERS. Catellus (Mission Bay). It is rumored that Boston Properties may be a seller. Perhaps EOP will follow. User-owners, such as Bank of America and Charles Schwab, have been selling into this market as well. While sales volume will benefit some (brokers and investment banks listing the properties), sales by these owners, in this economy, cannot be a harbinger of a recovery. These sellers are retreating from this marketplace, some to invest elsewhere; some to phase out of office product; and some (in the case of user-owners) to shift out of real estate altogether. The local economy has burned these sellers.
Historically speaking, sales pricing in San Francisco have been nowhere near the lofty pricing allegedly paid ($400/square foot) for a portion of 555 California Street (Bank of America World HQ). As a matter of course, that pricing entirely reflects the lease-back of multiple floors by Bank of America—at rental rates unpublished at the present time. It would not be unusual for the lease-back rates to exceed "fair market value", to artificially inflate the sales pricing. Buyers purchase the real estate AND the creditworthiness of the tenants. We saw this in the purchase of Sun Microsystems' building at 1st & Howard—over $500 per square foot, based on the lease-back from Sun. Far more typically, however, sales pricing in San Francisco peaked at around $300/sf. For example, in the late 1980s, JMB purchased One Maritime Plaza (formerly called the Alcoa Building) for $300/sf—a rate which astonished most of the brokerage community at the time. That rate proved to be the pinnacle of rates for a decade, and rental rates never supported that purchase. Years later, Boston Properties paid north of $300/sf for Embarcadero Center, a purchase which they are struggling to deal with as we speak. They continue to lose tenants to competing landlords as they try to achieve "pro forma" rents to justify their purchase. To those considering purchases in the $300+/sf arena, we say "Buyer Beware!".
An S.F. Chronicle article recently reported that $30 rent today is at "the same level as 20 years ago when adjusted for inflation." In fact, rents today (using the $30 figure) are dramatically below rates back then when one considers the NET rental dollars trickling through to the landlord. Twenty years ago, tax and operating expenses (from which the landlord does not derive profit) in Class A buildings were approximately $6-8/sf/year. Contrasted to today's tax and operating costs of $13-20/sf/year, landlords are netting far less of the rental dollar paid to them. While interest rates are lower than in yesteryears, profit margins for building owners have declined—and in the face of the collapse in rental rates (and prospects for higher carrying charges—higher interest rates), it is no surprise to see the volume of new listings.
Disappearing Acts (Demand, Where Art Thou?)
Consolidations, retrenchings, and closures are continuing throughout the tenant community in San Francisco. The focus remains on survival, whether by cost-cutting, merging, acquiring or simply firing. Q2 net absorption of space (demand for space) in the City was less than zero. Negative 149,000 square feet. During the last thirty days of Q2, San Francisco tenants and landlords put 680,000 square feet on the market.
In addition to selling its never-occupied suburban sprawl, Charles Schwab continues to cut its presence in its very HQ, at 101 Montgomery Street—by 50% (140,000 square feet, about to hit the market). Bank of America, seller of its (1/2) interest in 555 California and its entire 460,000 square foot one South Van Ness property, continues to trim and transport in an easterly direction.
Our friendly competitors refer to the "flight to quality", describing opportunistic tenants who move from Class C or Class B space to now-"cheap" Class A space. I don't see it quite that way, especially when one considers that firms like Omnicom, KPMG, Ernst & Young and Cooley, Godward were already in Class A space before deciding to relocate. Each of these moves represents corporate-style consolidations into less attractive, less expensive space on non-view floors. For creative types, like those subsidiaries of Omnicom moving to Manhattan-ish 555 Market, the good old days of living in the funky, high-ceiling, brick and timber "advertising district" must seem a distant blur. Why move to a building like 555 Market? Less space. Less money. Cooley, one of the State's law firm gems, is making a dramatic move to the lowest floors of 101 California. Great location, but I cannot fathom partners champing to get to work in offices with no views, or recruiters having much success at selling the culture of Cooley from the cave. Hats off to Hines, though. Some of the brightest and most shrewd negotiators around. KPMG knows how to crunch numbers, down to the lowrise floors of 55 Second Street from splashy Embarcadero Center space. This was great timing, too, since the 55 Second owners (Myers/Cousins) put the building up for sale shortly after lease signing.
Dan Mihalovich (dan@TheSpacePlace.net)
Principal of Mihalovich Partners and Founder of The Space Place®
San Francisco Market Overview
The commercial leasing market in San Francisco remains under enormous pressure from 18 million square feet of vacant office space. The vacancy rate was 16.6% at the end of Q2, 2004, up slightly from Q1. Over the past six quarters, the vacancy rate has oscillated between 16.5% and 17.0%. As we've said repeatedly, landlords cannot and should not expect rental rate "recovery" unless and until we see consecutive quarters of positive growth in the City. During Q2, net growth (net absorption of space) was less than zero; actually negative 149,000 square feet.
Asking rental rates, direct (from landlords) and sublease, remained unchanged at best—but continued to slide in most segments of the San Francisco Bay Area. Direct asking rental rates in the City finished the quarter at $23.08 per square foot per year, fully serviced (unchanged from Q1); sublease rates at $17.03 (down 4% from Q1).
Net absorption of space (demand) in the City remains unstable (less than ZERO), particularly demand for direct (landlord) space. Direct net absorption finished the quarter at negative 515,037 square feet. Five of the past seven quarters have resulted in negative direct net absorption. Nearly 2.8 million square feet has been added to vacancy rolls over the past seven quarters.
As we've reported previously, the action (and positive absorption) can be found in the sublease market, where struggling sublessors offer space at an average of $6.00/sf/yr less than direct (landlord) rates for the same space. Sublease net absorption for Q2 was an impressive 366,000 square feet, posting positive gains for the fourth consecutive quarter.
Total gross absorption for Q2, 2004 was 2.1 million square feet, a three-year low. Landlords concluded with only 1.4 million square feet of direct gross absorption, less than any quarter since Q4, 2001.
Q2 deals in excess of 50,000 square feet:
California Culinary Academy @ 350 Rhode Island—124,630 sf.
Omnicom Group @ Market Center—108,594 sf.
Cooley Godward @ 101 California—90,000 sf.
Ernst & Young @ 560 Mission—64,953 sf.
The Sharper Image @ Hills Plaza—63,970 sf.
Suburban Pearls (Oakland et al)
Q2 in the East Bay region was negative all around. Total net absorption of direct and sublease space was negative (less than zero). Vacancy rates rose again; and rental rates declined, more than ten quarters straight.
Q2 in Oakland (respects to Gov. Brown) saw red again, as absorption crawled into negative territory (7 in 10 of the previous quarters produced negative net growth in Oakland). Leasing activity was at its lowest level in the past ten quarters. Although rental rates continue to slide, readers should note that Oakland's asking rent for sublease space is more than $3.00/sf/year HIGHER than in San Francisco. Something is clearly wrong with that ratio.
Q2 in San Mateo County posted its best level of net absorption in three years, at 755,000 square feet; the best level of total leasing activity in six quarters. That said, vacancy rates still hover above 22% and rental rates continue to slide. Ten million square feet stand vacant. Bear in mind that San Francisco's total inventory (103 million square feet) dwarfs that of San Mateo County (42 million). San Francisco's $3.00/sf/year discount to San Mateo will drag San Mateo rates further, as the City tries to "pull" tenants north.
Q2 San Mateo deals upward of 50,000 sf:
Genentech @ 611 Gateway—108,384 sf.
Q2 in Santa Clara County (Silicon Valley) showed off a remarkable turn, with 775,000 square feet of net positive growth. Current vacancy remains high, however, at 18.4%. As a result, asking rental rates continued to slide to $24.18/sf/year. The Valley is burning down its availabilities, but 16.4 million square feet represents—at the moment—about five years' worth of demand.
Q2 Santa Clara deals upward of 50,000 sf:
Hyperion Solutions @ 5500 Great America Prkwy—219,721 sf.
WebEx Communications @ 3979 Freedom Circle—161,179 sf.
Gilead Sciences @ 300 Lakeside—141,200 sf.
Verisity @ 331 E. Evelyn—63,784 sf.
Fox Hollow Technologies @ 740 Bay Road—60,985 sf.
Take Me Straight to the Numbers: Rental Rates. Supply/Demand.
Please note: We provide Bay Area market data and analyses for the current year only. To request commercial real estate market data for previous quarters, please contact us.
Who Has the Most Space in San Francisco? Surprise…
When we approach a prospective new tenant client, we tell them that we NEVER represent landlords, always avoiding this conflict of interest. So, which of our competitors—leasing firms—do the most landlord representation, and who controls the most space in San Francisco? And, most importantly, why would you feel comfortable having them represent YOU?
Below we've surveyed the entire 103 million square foot inventory of San Francisco, and illustrated the companies with the most control of space on the market, the Top 25. You know from our other stats that 18 million square feet is now on the market in San Francisco. The top 4 companies, all office leasing brokerage firms, control over 38% of the City's vacancy! These brokerage firms are beholden to more than 200 local landlords. Since their allegiance is committed to so many landlords, how can they possibly represent YOUR interests—the tenant's interests—objectively and aggressively? The top 4 companies on the list control more of the City's vacancy than Equity Office Properties (#5), the country's largest REIT; Shorenstein (#6); Boston Properties (Embarcadero Center, #7); and more than Hines (#14). Surprised, are you not?
% refers to the percentage of vacant space under exclusive listing by each company. The accompanying figure is the actual square footage available for lease. We have also noted the number of landlords/buildings represented by each entity.

* denotes listing brokers. All other companies listed are landlordselopers.

% Market Share
Square Feet
# of Landlords/ Buildings
1
Cushman & Wakefield of California
14.30
2,582,639
58
2
The CAC Group
11.00
1,980,050
41
3
Colliers International
6.80
1,225,577
79
4
CB Richard Ellis
6.40
1,152,321
43
5
Equity Office
5.30
961,102
12
6
Shorenstein Realty Services, LLC
5.10
906,655
12
7
Boston Properties
4.60
821,519
6
8
Cornish & Carey Commercial - ONCOR International
4.10
740,758
7
9
Jones Lang LaSalle Americas, Inc.
3.70
666,721
14
10
Grubb & Ellis
3.70
659,969
57
11
BT Commercial Real Estate - NAI
3.10
560,414
33
12
Newmark
2.60
470,429
6
13
HC&M Commercial Properties, Inc.
2.30
409,797
25
14
Hines
2.00
355,927
8
15
Starboard TCN Worldwide Real Estate
1.90
339,620
96
16
The Presidio Trust
1.80
319,278
43
17
GVA Whitney Cressman
1.70
308,147
44
18
The Gap, Inc.
1.60
283,000
1
19
The Staubach Company
1.50
263,801
7
20
TRI Commercial
1.40
256,470
45
21
Arroyo & Coates
0.80
142,892
21
22
McCarthy Cook & Co.
0.70
134,205
6
23
Transwestern Commercial Services
0.70
127,024
6
24
Ritchie Commercial
0.60
111,129
37
25
Blatteis Realty Co. Inc.
0.50
100,985
117
Total
18,047,760
824