Press Release Recent Transactions
July 14, 2004
Mihalovich Partners is pleased to announce that we have negotiated and completed the following San Francisco office lease transactions, representing these tenants during Q2 2004: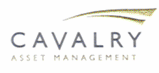 Cavalry Asset Management
One California Street, 30th and 31st Floors—32,802 square feet
Cavalry Asset Management is a privately held, technology focused investment firm. Based in San Francisco, the firm manages investments in both publicly traded and private companies.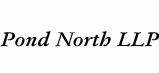 Pond North LLP
505 Montgomery Street, 13th Floor—15,104 square feet
Pond North LLP, a California based litigation law firm, serves clients through its Toxic and Mass Tort Practice Group. The firm provides defense to Fortune 100-500 Corporations in the areas of products liability and toxic torts. Pond North, currently located at 450 Sansome Street, will relocate to the 13th floor of 505 Montgomery Street around August 1st. The partners are Frank D. Pond and Christine M. North.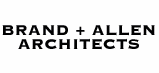 Brand + Allen Architects
601 California Street, 12th Floor— 8,892 square feet
Brand + Allen Architects [www.brandallen.com] is an award winning architectural firm, providing complete design services in architecture, planning retail design and interiors. The firm was established in 1965 with its Houston headquarters, and in 1987 opened its San Francisco office in Ghirardelli Square. Brand + Allen leased the majority of the 12th floor, and plans to relocate to 601 California in October, once their new improvements have been completed.