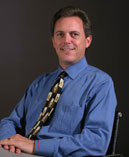 Dan Mihalovich
Team Leader and Principal
415-434-2820
dan@TheSpacePlace.net
Dan Mihalovich is President of Mihalovich Partners, a San Francisco-based commercial real estate firm which specializes in representing and advocating the interests of commercial tenants, only.
He is a native San Franciscan; graduated from Lowell High School; attended University of California, Berkeley; and received his B.S. in Agricultural Economics and Business Management from University of California, Davis, in 1978.
His clients include The California Academy of Sciences; The Bar Association of San Francisco; Santen, Inc.; Wilson, Sonsini, Goodrich & Rosati; California Alumni Association; and numerous other professional firms and non-profit organizations.
Featured Speaker / Instructor
"The Location Game". MCLE credit (Law Practice Management), sponsored by The Daily Journal. Keynote Speaker at Citywide Conference.
"Lease Negotiations". Lecturer, International Facility Management Association Conference.
"Introduction to Law Office Administration: Facilities Management". Course Instructor. ALA Conference.
"Managing the Office Lease". Featured Speaker. ALA Conference.
"Quarterly/Managing Partner Program". ALA Conference. Panelist, in conjunction with Altman Weil, Inc.
Web Pioneer
In 1996, in a company of 700 brokers, Mihalovich was the first to create a commercial real estate website to serve his tenant-clients and the tenant community, which evolved into www.TheSpacePlace.net.
Television / Radio / Press Appearances
CBS News
National Public Radio
Daily Journal
California Law Business
California Real Estate Journal
The Recorder
San Francisco Business Times
Personal
Resides in Tiburon with his wife and two children.
Academy Guide, the California Academy of Sciences, specializing in Green Building/Architecture.
Served on the Boards of Camp Tawonga and the Tiburon Peninsula Little League; Finance Committee of Tiburon Peninsula Club.
Tennis (4.5)
Surfing
Mountain biking
Song-writing
1st degree Black Belt in Taekwondo. 1991 World Taekwondo Championships, 2nd place award, sparring.