Press Release Recent Transactions
November 18, 2005
Mihalovich Partners is pleased to announce that we have negotiated and completed the following San Francisco office lease transactions, representing these tenants during Q3 2005: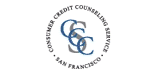 Consumer Credit Counseling Service of San Francisco
595 Market Street, 15th and 16th Floors—28,772 square feet
CCCSSF is a non-profit service and a member of the National Foundation for Credit Counseling (NFCC). They are accredited by the Council on Accreditation of Services for Families and Children, Inc. and are certified by HUD to provide comprehensive housing counseling services. CCCSSF has been providing money management information and assistance since 1969. They are currently housed at 150 Post Street and plan to relocate to 595 Market Street around April 1, 2006.
Belcorp International
101 California Street, 8th Floor—13,752 square feet
Belcorp is a multi-brand international corporation (L´Bel Paris, Esika, CyZone, Glance brands) with more than 35 years of experience in the manufacturing and sale of beauty products. The company, whose sales force exceeds 300,000 consultants, is committed to the self-fulfillment and wellbeing of thousands of women in the 14 countries where their products are sold. The company creates and develops its own ground-breaking, high-quality products. Their production centers are strategically located in France, Colombia and Peru. Belcorp's San Francisco Office serves as its U.S. headquarters, including an office for its President, Mr. Eduardo Belmont.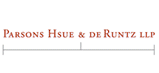 Parsons, Hsue & deRuntz LLP
595 Market Street, 19th Floor—6,370 square feet
The firm concentrates on providing strategic intellectual property representation to its clients, working with clients to protect and utilize their intellectual property rights in furtherance of their business objectives. This includes formulating a coherent strategy for securing protection with an appropriate breadth and depth, in view of each client's specific needs, procuring and maintaining the intellectual property and harnessing the value of the intellectual property to generate revenue and protect the client's business. PHDR, previously located at 655 Montgomery Street, expanded and made a long-term commitment to its new facility, 595 Market Street.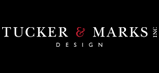 Tucker & Marks
58 Maiden Lane, 4th Floor—5,903 square feet
Tucker & Marks specialize in custom designing high-end residential interiors to meet their client's needs. Projects can involve architecture and construction, custom designed upholstery and furniture as well as antiques and art from around the world. Suzanne and managing partner Timothy Marks founded Tucker & Marks in 1986 and have over forty years combined experience creating custom designed interiors. While Suzanne heads the Design Studio and personally directs all projects, Tim oversees production, operations and management of the firm. They have assembled a Design Studio composed of three teams, each headed by a talented senior designer, along with a project management staff to support each project. The design staff hails from such prestigious firms as Mark Hampton Inc. and David Easton and Associates in New York. We have extensive experience working with architects and builders on construction and remodeling and welcome a team approach. Professionalism and service are of the highest importance. Tucker & Marks will be relocating from Ghirardelli Square from 58 Maiden Lane during the first quarter of 2006.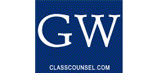 Green Welling LLP
595 Market Street, 27th Floor—4,987 square feet
Green Welling represents consumers and investors in class actions and complex litigation throughout the United States. The Firm employs cutting-edge technology to investigate, prosecute and bring cases to a successful conclusion. GW pride themselves in providing the highest quality legal representation to consumer clients who would not be able to obtain effective redress for their injuries but for the availability of the class action device. GW also represents institutional investors and other high net worth investors in securities fraud litigation, and complex litigation concerning abusive corporate governance practices, breaches of fiduciary duty and proxy violations. Previously located at 235 Pine Street, GW is enjoying their Bay views from the top of 595 Market Street.